Make Philippines Passport / Visa Photo Online

Step 1: Take passport photo using smart phone or digital camera.
Take the photo in front of a plain background such as white wall or screen.
Make sure that there are no other objects in the background.
Make sure there are no shadows on your face or on the background.
Position the camera in the same height as the head.
Shoulders should be visible, and there should be enough space around the head for cropping the photo.
Step 2: Upload the photo to make passport size photo.
Upload photo to make Philippines visa photo
Click here if you want to make passport / visa photos for other countries.
Passport Photo Size and Requirements
Photos must be 4.5 x 3.5 cm in size.
Head size must be between 32 mm and 36 mm or 70 - 80% of the photo.
Example Photos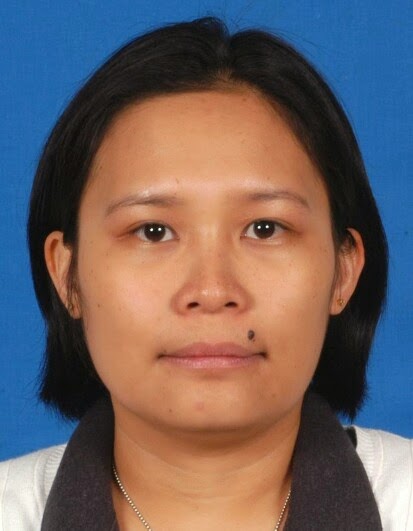 Other Passport / Visa Photo Rules, Guidelines, and Specifications
RECENT PHOTO: Photograph should have been taken from a photo studio within the last six (6) months. Photos taken from Photo-Me machines shall not be accepted.
SIZE: Photograph size is 4.5 x 3.5 cms.
BACKGROUND COLOR: Royal Blue
POSE: Full frontal
IMAGE SIZE: Image of the applicant should occupy approximately 70 – 80% of the photograph.
CROPPING: There should be at least 8 mm – 10 mm space at the top of the photo between the edge of the photo and the crown/head of the person to allow for "cropping" of the photo.
MATTE PAPER PREFERRED: Photograph should be printed on good quality photo paper, preferably matte.
CLEAN AND CLEAR PHOTOGRAPH: Photograph should be free from ink marks, dirt, grease, finger prints and paste stains.
USE OF COLLARED SHIRT: Applicant's photograph should show him/her wearing decent attire with collar (no short sleeves/sleeveless/plunging necklines for women).
EYEGLASSES: Use of eyeglasses is acceptable provided there is no glare from the glasses and the eyes are distinctly shown.
EARS SHOULD BE VISIBLE: As much as possible, both ears of the applicant should be visible.
HEAD SCARF/ VEIL: Use of head scarf for religious or medical reasons is allowed (i.e., Muslim women/nuns/cancer patients with hair loss/Alopecia). However, the scarf should not cover the eyebrows/eyes.
CAPS/ HEADGEARS: Use of caps or head gear is not allowed.
USE OF CONTACT LENSES: Use of contact lenses for medical reasons is all right PROVIDED the contact lenses do not change the applicant's true eye color.
USE OF EARRINGS: Use of earrings is acceptable for women ONLY provided the earrings are small.
The following photos are automatically rejected:
Photo with red eye effect
Dirty photos
Image of the face is either too big or too small
Wrong background color
Poor quality photo (washed out image/ unnatural skin tone)
Photo does not resemble applicant
References