Make Israeli Passport / Visa Photo Online

Step 1: Take passport photo using smart phone or digital camera.
Take the photo in front of a plain background such as white wall or screen.
Make sure that there are no other objects in the background.
Make sure there are no shadows on your face or on the background.
Position the camera in the same height as the head.
Shoulders should be visible, and there should be enough space around the head for cropping the photo.
Step 2: Upload the photo to make passport size photo.
Uploading photo... Please wait.

Upload photo to make Israel visa photo
Click here if you want to make passport / visa photos for other countries.
Passport Photo Size and Requirements
There are two passport photo sizes. One is 5 x 5 cm, and the other one is 4.5 x 3.5 cm. Please note which size is correct for your application.
Photos must be 4.5 x 3.5 cm or 5 X 5 cm in size according to requirements in application form.
Head size must be between 32 mm and 36 mm or 70 - 80% of the photo.
Example Photos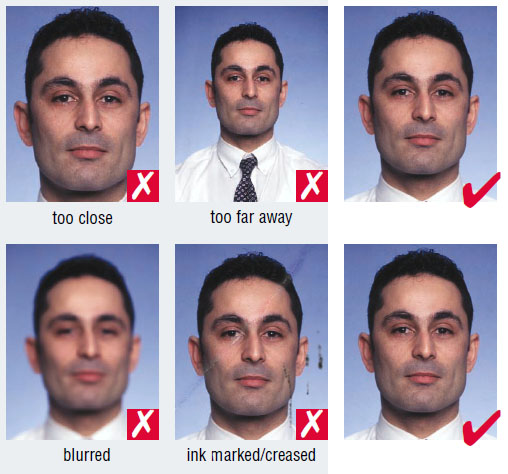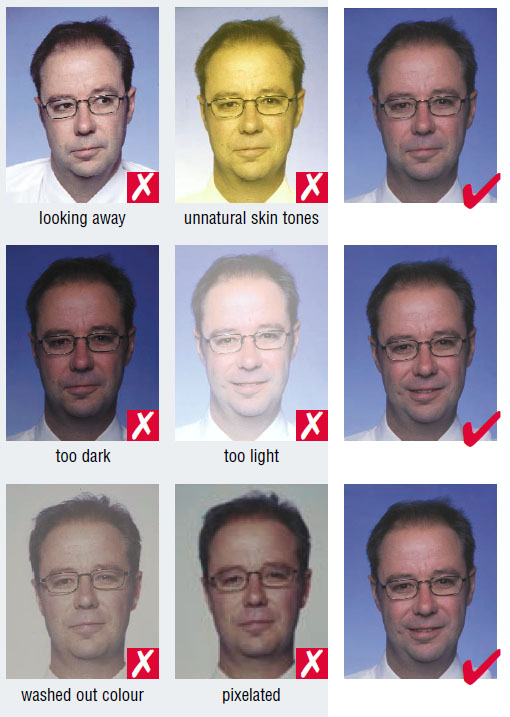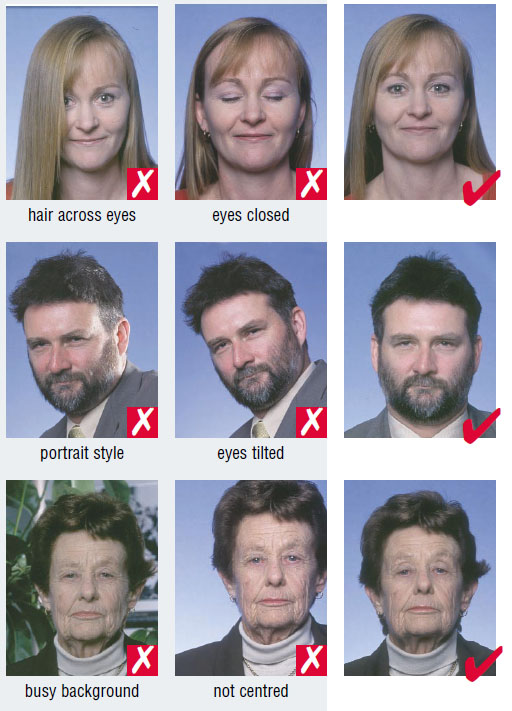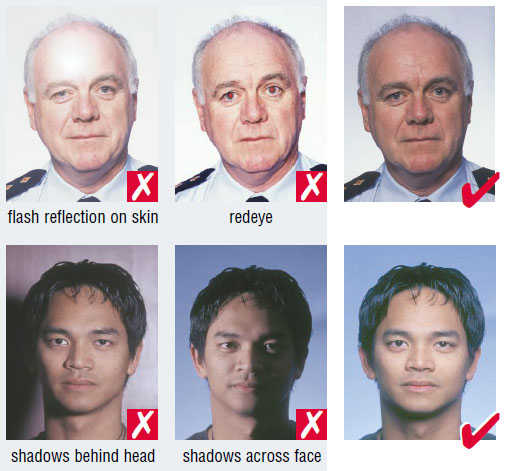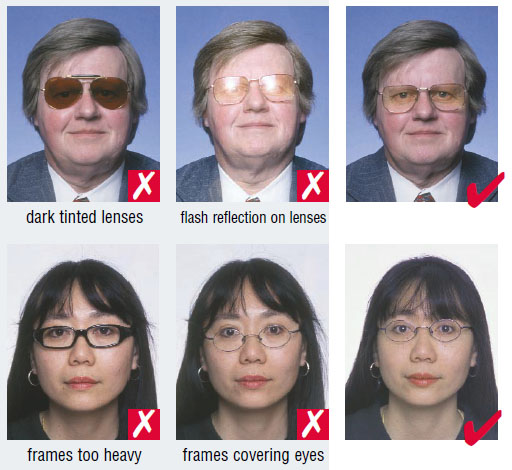 Example Photos for Children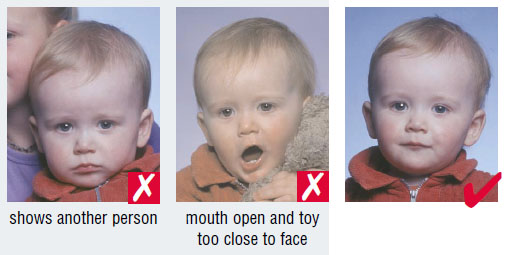 Other Passport / Visa Photo Rules, Guidelines, and Specifications
The photograph is to present a person without headgear.
Not wearing eyeglasses with dark glasses.
Looking forward with open eyes.
With the natural expression of the face and mouth closed.
The photos must be clear, well defined and taken against a plain white or light-coloured background.
You may wear non-tinted or tinted prescription glasses as long as your eyes are clearly visible. Make sure that the frame does not cover any part of your eyes. Sunglasses are not acceptable.
A hairpiece or other cosmetic accessory is acceptable if it does not disguise your normal appearance.
If you must wear a head covering for religious reasons, make sure your full facial features are not obscured.
The photos must show the full front view of the head, with the face in the middle of the photo, and include the top of the shoulders.
References