Make New Zealand Passport / Visa Photo Online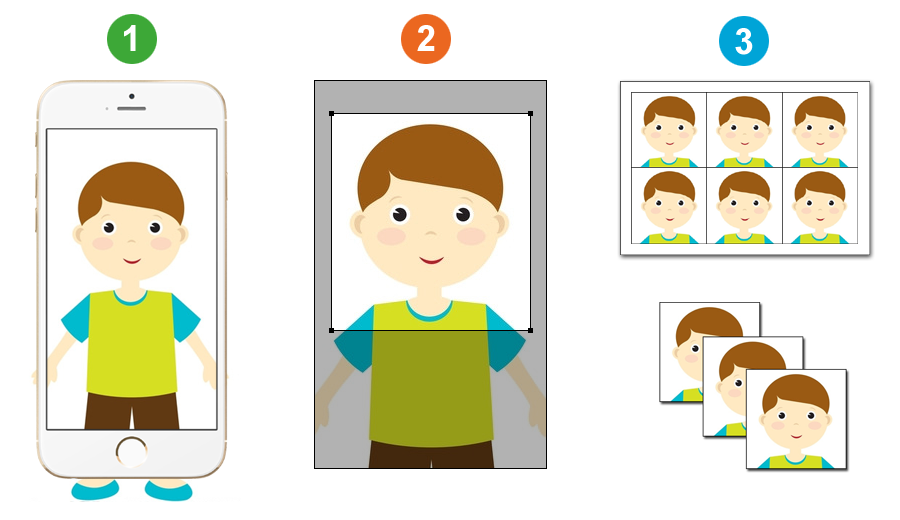 Step 1: Take passport photo using smart phone or digital camera.
Take the photo in front of a plain background such as white wall or screen.
Make sure that there are no other objects in the background.
Make sure there are no shadows on your face or on the background.
Position the camera in the same height as the head.
Shoulders should be visible, and there should be enough space around the head for cropping the photo.
Step 2: Upload the photo to make passport size photo.
Upload photo to make New Zealand passport photo
Upload photo to make New Zealand visa photo
Click here if you want to make passport / visa photos for other countries.
Passport Photo Size and Requirements
For our online passports system, the photo must be
a portrait photo with a 4:3 aspect ratio
in jpg or jpeg format
between 250KB and 10MB
between 900 and 4500 pixels wide and 1200 and 6000 pixels high
Scanned photos are not acceptable for our Online Passport Service.
For paper photos you will need:
2 identical photos, printed on photo quality paper
35mm x 45mm in dimension
Other Passport / Visa Photo Rules, Guidelines, and Specifications
No background shadow or uneven lighting on the face
Stand slightly away from the background.

Ensure that the light source is balanced, natural lighting is best.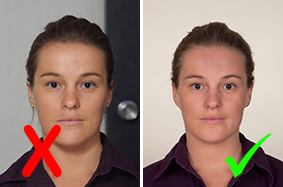 True Likeness
The image must be a true likeness and not be altered or distorted in any way.
Have someone else take the photo, and ensure the camera is:
1.5m back from the face
At eye level
If the camera is too close to the face, the nose and forehead may appear larger and the ears less visible.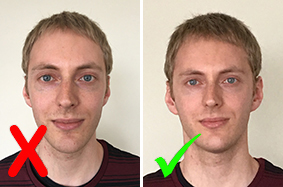 Gap around the head
Your head must be centred with a clear gap around the sides and top of the head.
It helps if you can show part of the shoulders or the upper chest.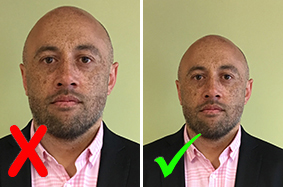 Strong contrast between image and background
Use a plain, light coloured background that is not white and does not contain objects or other people.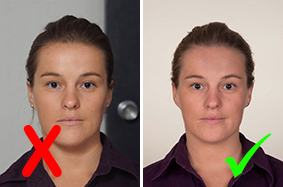 Face in full view
Face front on to the camera.
Hair should be off the eyes and sides of the face.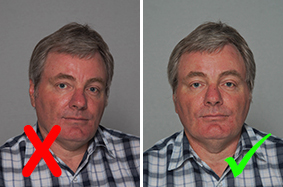 Eyes are clearly visible
You can wear glasses in your photo.
They cannot be sunglasses, tinted or thick-framed.
There can be no glare or flash reflection on the lenses.
There must be a clear gap between your eyes and the frames.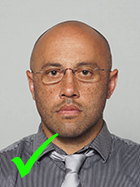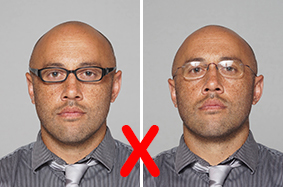 Neutral expression
Have a neutral expression with the mouth closed.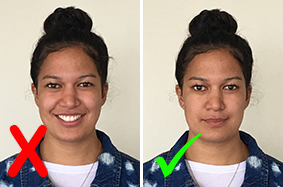 No Hats, hoods, headbands or headscarves
No head covering or headband should be worn in the photo, unless you must wear either for religious or medical reasons.
In this case you will need an endorsement in your passport.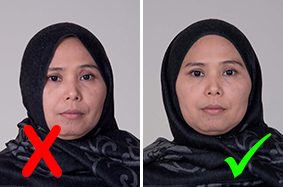 Selfies
No selfies as it can distort the face.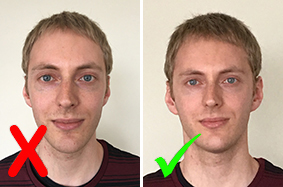 For babies
We recommend you lay the baby flat on a plain coloured sheet, that has been firmly fixed to a base or the floor.
The photo should be taken above the baby with them facing front on with their eyes open, face in full view and no objects or people in the background.
Upload photo to make New Zealand passport photo
References