Make Belgium Passport / Visa Photo Online

Step 1: Take passport photo using smart phone or digital camera.
Take the photo in front of a plain background such as white wall or screen.
Make sure that there are no other objects in the background.
Make sure there are no shadows on your face or on the background.
Position the camera in the same height as the head.
Shoulders should be visible, and there should be enough space around the head for cropping the photo.
Step 2: Upload the photo to make passport size photo.
Upload photo to make Belgium visa photo
Click here if you want to make passport / visa photos for other countries.
Passport Photo Size and Requirements
Two recent color photographs taken within the last six months.
Phot size must be 35mm x 45mm.
The distance from the chin to the top of the head must be between 31mm-36 mm or 70-80%.
The distance from the bottom of the photo to the eye line must be between 20-30mm.
Plain light grey background.
No headgear.
Not wearing eyeglasses with dark glasses.
A neutral facial expression: mouth shut, no smiling.
Head and shoulders straight, right in front of the camera.
Face totally uncovered: forehead, chin and the part towards the ears must be visible.
The eyes are perfectly visible: no reflecting or tinted glasses, frames should not be too big but not too close to the eyeline either. To avoid any difficulties, if you wear glasses, you can remove them for your photo, even if you wear them daily.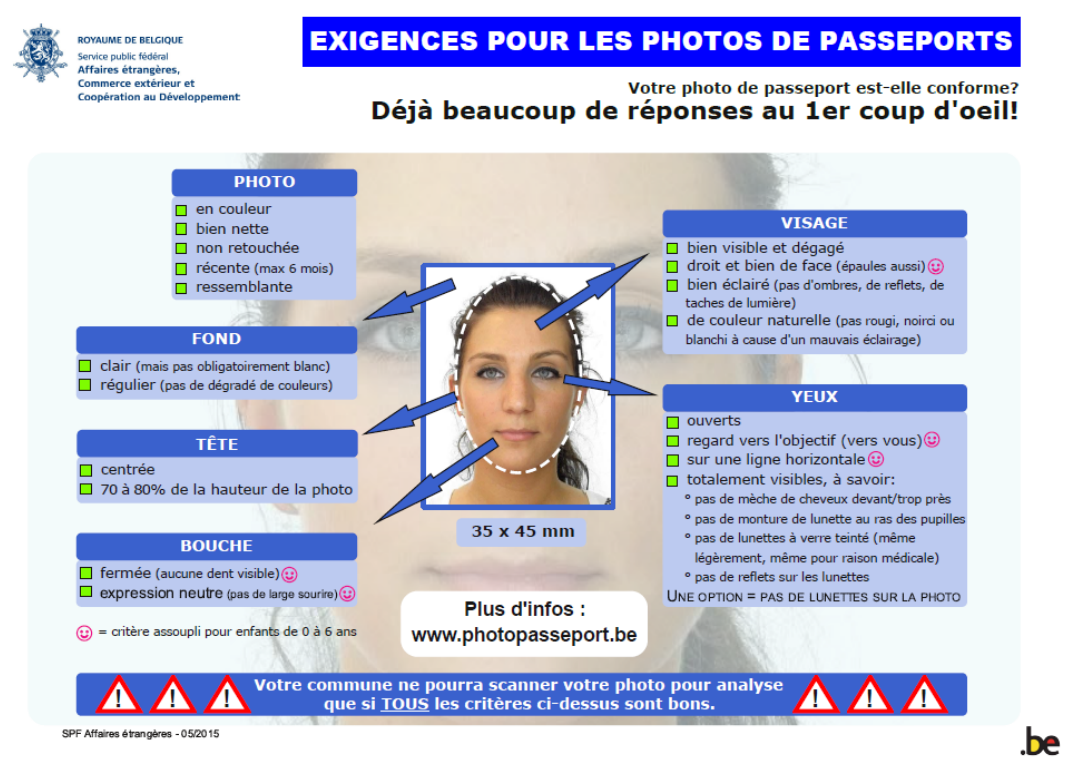 Example Photos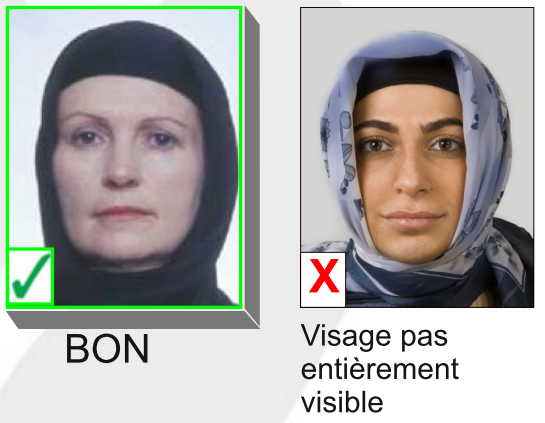 Example Photos for Children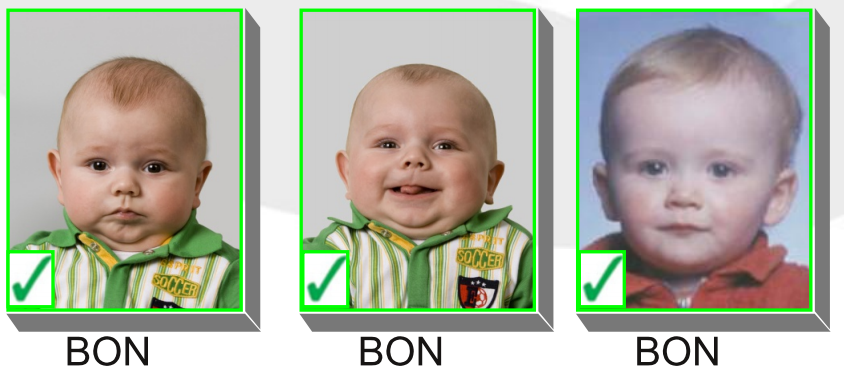 References