Make South Korea Passport / Visa Photo Online

Step 1: Take passport photo using smart phone or digital camera.
Take the photo in front of a plain background such as white wall or screen.
Make sure that there are no other objects in the background.
Make sure there are no shadows on your face or on the background.
Position the camera in the same height as the head.
Shoulders should be visible, and there should be enough space around the head for cropping the photo.
Step 2: Upload the photo to make passport size photo.
Upload photo to make South Korea visa photo
Click here if you want to make passport / visa photos for other countries.
Passport Photo Size and Requirements
Passport photo must be in the size of 45 x 35 mm with a white background.
The height of the face from bottom of chin to the top of the head is 32 mm to 36 mm.
Example Photos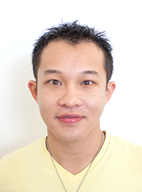 Other Passport / Visa Photo Rules, Guidelines, and Specifications
Size: 35mm by 45mm.
Color: No filters or black and white. Color only.
Head size and position: Centered and forward facing. Heads should measure 25-35mm.
Recency: Taken within the last 6 months.
Background: White or light colored.
Smile: None. Keep mouth closed and avoid frowning.
Eyes: Open and fully visible.
Glasses: Prescription only and cannot block eyes.
Headgear: Religious or medical head coverings only.
Dimensions and size (pixels): 600 dpi.
References